I have recently published 6 books on Kindle about the history of Glasgow.  
The Virtual Mitchell Library has many old archive photos of Glasgow.   I have selected 220 old images from the archives.  
I have included up to date colour photos taken at the same spot 100 or so years later to see how it has changed.     There is also a full historical description on the photo and how it has changed.  
http://www.mitchelllibrary.org/virtualmitchell/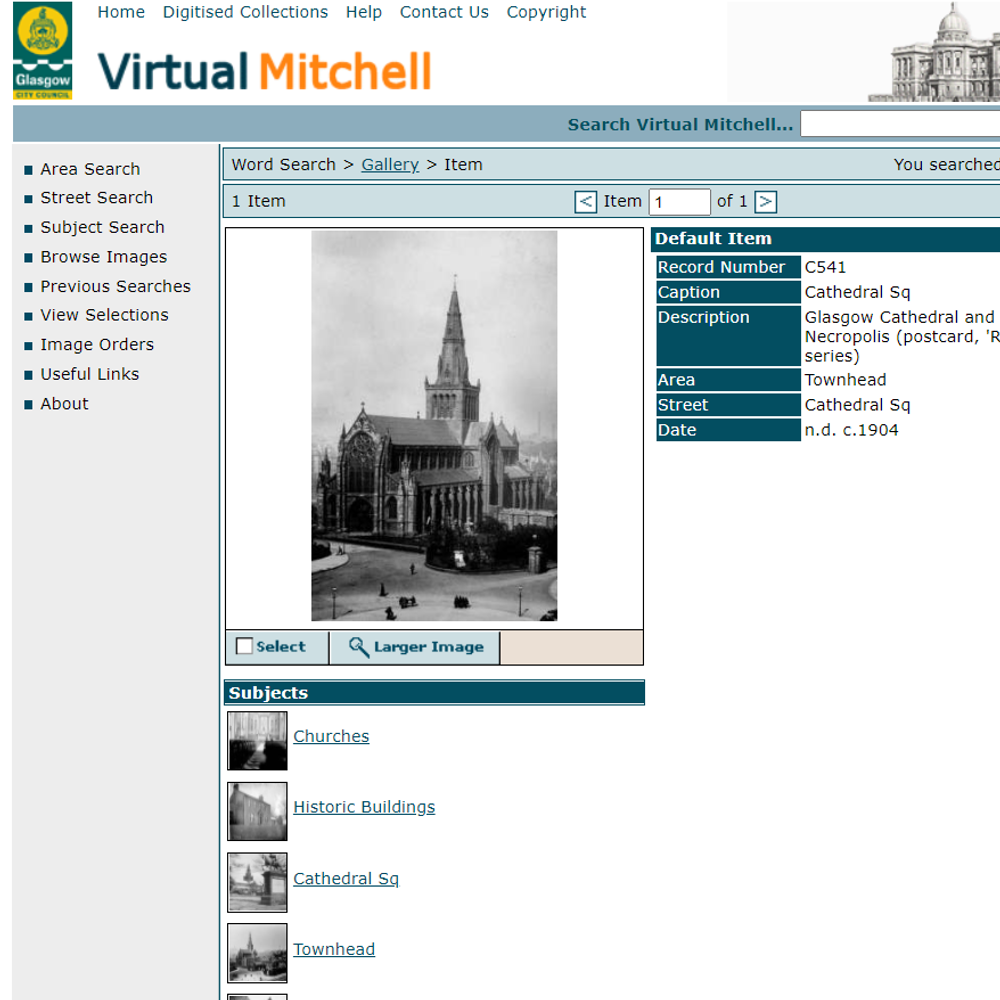 The "C" numbers refer to an old archive image, for example when you search for C541, on the top right of the page, a photo of Glasgow Cathedral comes up.