I have recently published 6 books on Kindle about the history of Glasgow.  
The Virtual Mitchell Library has many old archive photos of Glasgow.   I have selected 220 old images from the archives.  
I have included up to date colour photos taken at the same spot 100 or so years later to see how it has changed.     There is also a full historical description on the photo and how it has changed.  
http://www.mitchelllibrary.org/virtualmitchell/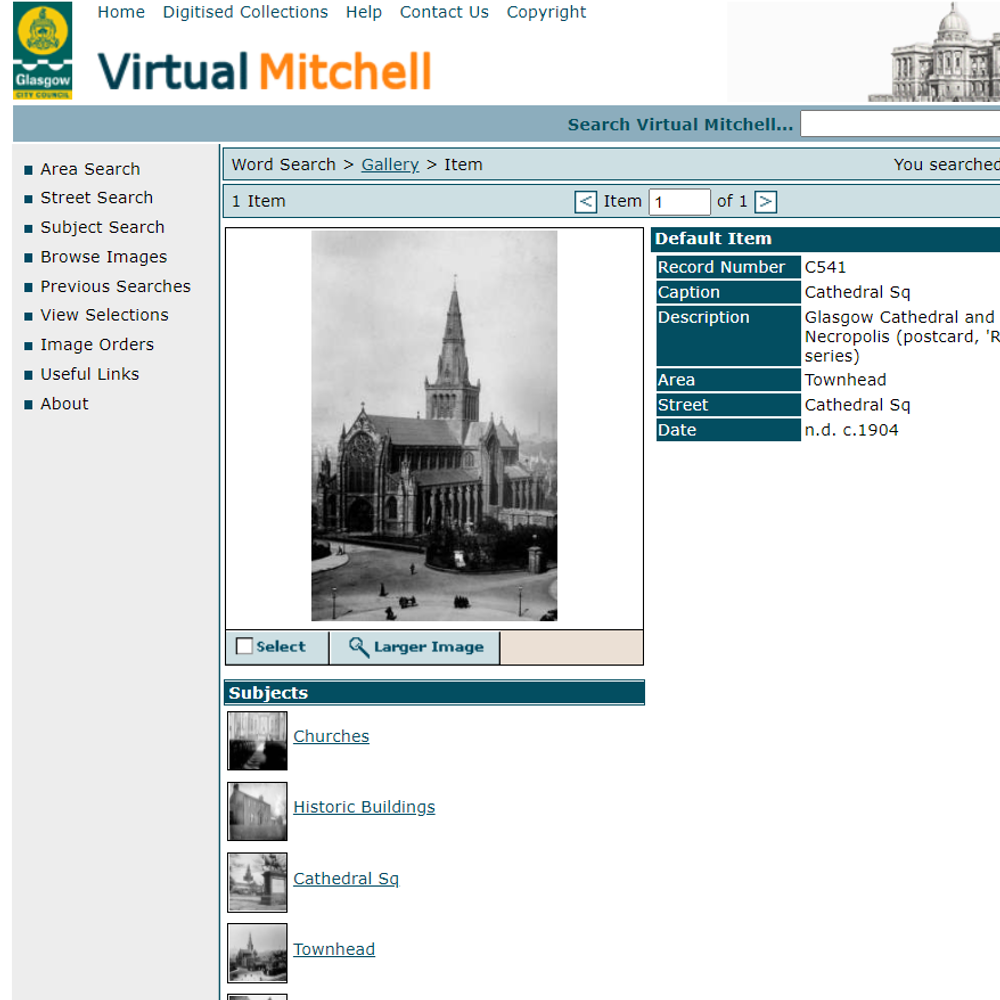 The "C" numbers refer to an old archive image, for example when you search for C541, on the top right of the page, a photo of Glasgow Cathedral comes up.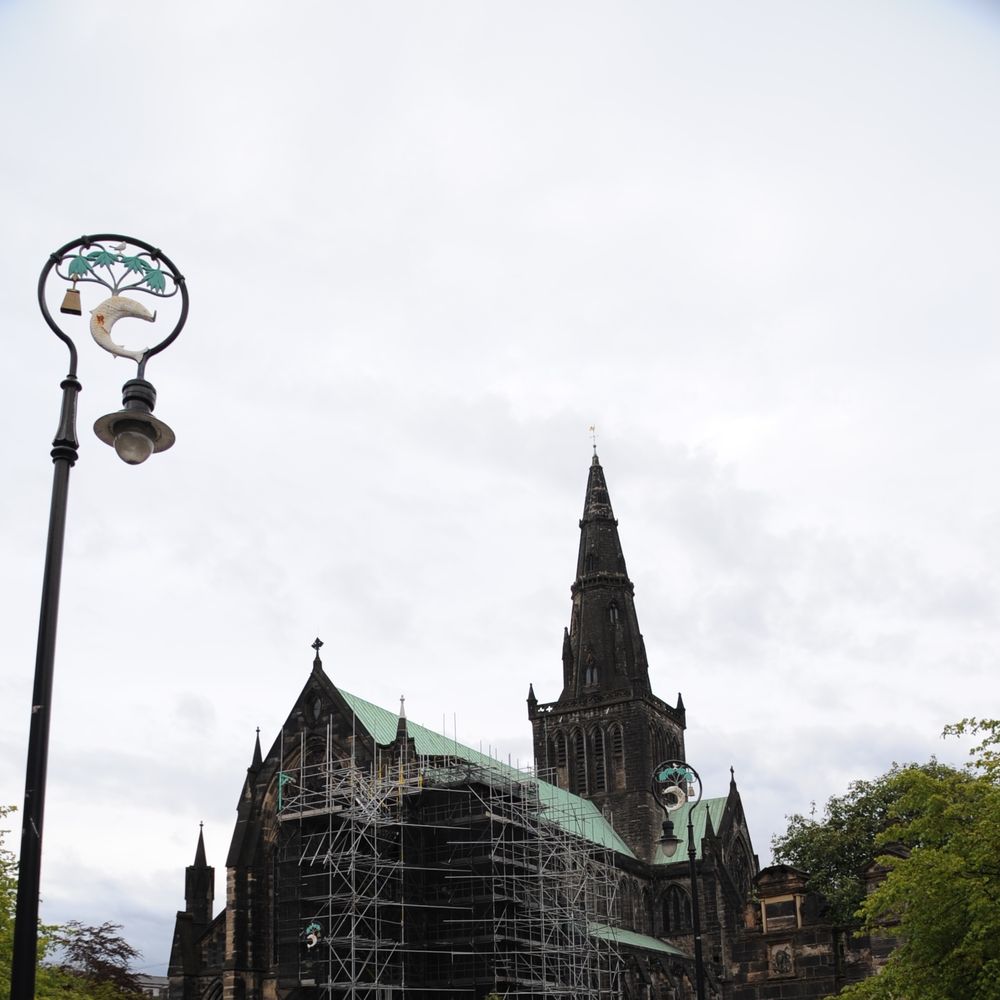 C541      c.1904  Glasgow Cathedral was established in AD 543 and was a place for Christian worship in AD 397 after it was blessed by Saint Ninian.  This is the earliest missionary recorded in Scottish history.  The building was completed by Robert Blacader, the first Bishop of Glasgow.  The Cathedral is the only complete Medieval Cathedral still standing on the Scottish Mainland.  The Cathedral has been called "one of the greatest architectural treasures of the medieval period in Scotland".   Much money has been spent upgrading the front entrance to the cathedral; it now being pedestrianised.